DQ is dating someone.
I"m having a hard time dealing with it.  Which sounds stupid. I feel like the universe is throwing everything at me at once this month, and it's only the 12th. Seriously. It feels like i'm juggling so much and now it feels like an appendage has been cut off. I realize that eventually DQ had to get involved with someone, and I want her to be happy, I am just having a really emotional time right now. She stayed out late friday, for which she has apologized,  but I stayed up late, adding tired to sick to emotionally wrung out. I am pretty strung out and upset lately.  So if I have been snippy with you,  I am sorry.
Exhausted. This week, I would love to take time off. I would love to sit down and eat a load of junk food. Yum.
ETA: I love DQ. She is my bestest Bestie. it's like a part of me is missing when she's not around. I think when she does eventually move out/get married, I will be lost and extremely depressed. I don't think there are adequate words to describe how sad I have been not having her around. I am immensely happy that she's happy though, and have a hard time showing it because I'm too busy worrying about her. I totally guilted her tonight into Watching glee with me, but she should try to balance her time… right? Ok, Maybe I'm just a jerk, but I want someone to watch it with. My evenings are lonely. Why could I share her with friends but can't share her with a boyfriend? What Is my major malfunction?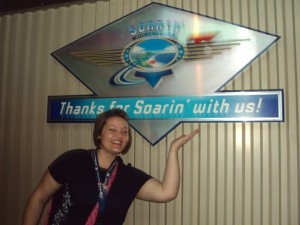 you're my wingman goose!
Derringer Meryl [Junk] Out